Take advantage of new opportunities as soon as they arise — open a savings account today.
Key Features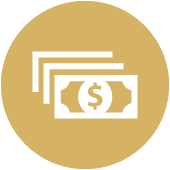 Competitive interest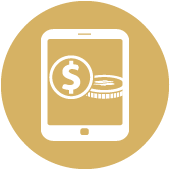 Free Online Services
Details
Interest-bearing account to boost your bottom line
Avoid the $2 quarterly service charge with a $100 minimum daily balance
Unlimited in-person and ATM transfers/withdrawals

Other withdrawals limited to 3 per quarter; $2 per transaction thereafter1

Set up free automatic transfers from other accounts to help you save
$100 minimum deposit to open2
1Federal regulations limit certain types of withdrawals and transfer transactions you can make out of your savings and money market accounts to a maximum combined total of six (6) per month or monthly statement cycle. Accounts that exceed these transaction limitations on more than an occasional basis will be either transferred to another account type or restricted of transfer and draft capabilities.
2All new accounts are subject to a $10 fee if the account is closed within 180 days of opening the account.
Account may require the completion of the Certification of Beneficial Owners of Legal Entities Form.