Penny's Club teaches young savers how easy saving can be, thanks to Penny's Clubhouse and competitive interest.
Key Features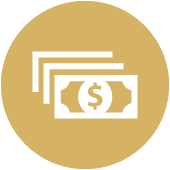 Competitive interest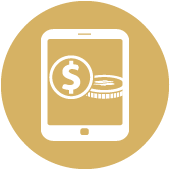 Free Online Services
Details
Youth savings account gets them in the habit of saving

Available for children up to the age of 18
Requires a custodian on the account

Interest-bearing account
Access to fun educational games
Avoid the $2 quarterly service charge with a $50 minimum daily balance
Enjoy up to three free withdrawals per quarter; $2 fee per withdrawal in excess.
Account transaction limitations apply1
Set up free automatic transfers from other accounts to help you save
Free online services
$50 minimum deposit to open2
Penny's Clubhouse
Hello and thank you for visiting Penny's Clubhouse! Please feel free to come by and visit all of us at the bank to learn more about the exciting ways to save for your future. Our "Synergy Cents" newsletter is published twice a year. The latest edition is posted below.
Synergy Cents
View all the newsletters in the Synergy Cents Archive below.
Coloring Pages
Synergy Cents Archive
1Transfers from a Synergy Savings account to another account or to third parties by preauthorized, automatic, telephone, or computer transfer or by check, draft, debit card, or similar order to third parties are limited to six (6) per calendar month. Transfers and withdrawals made in person, by messenger, by mail or at an ATM are unlimited. Accounts that exceed the transaction limitations on more than an occasional basis will be either transferred to another account type or restricted of transfer and draft capabilities.
2All new accounts are subject to a $10 fee if the account is closed within 180 days of opening the account.